Enjoy The Holidays Even More With These Time And Money-Saving Tips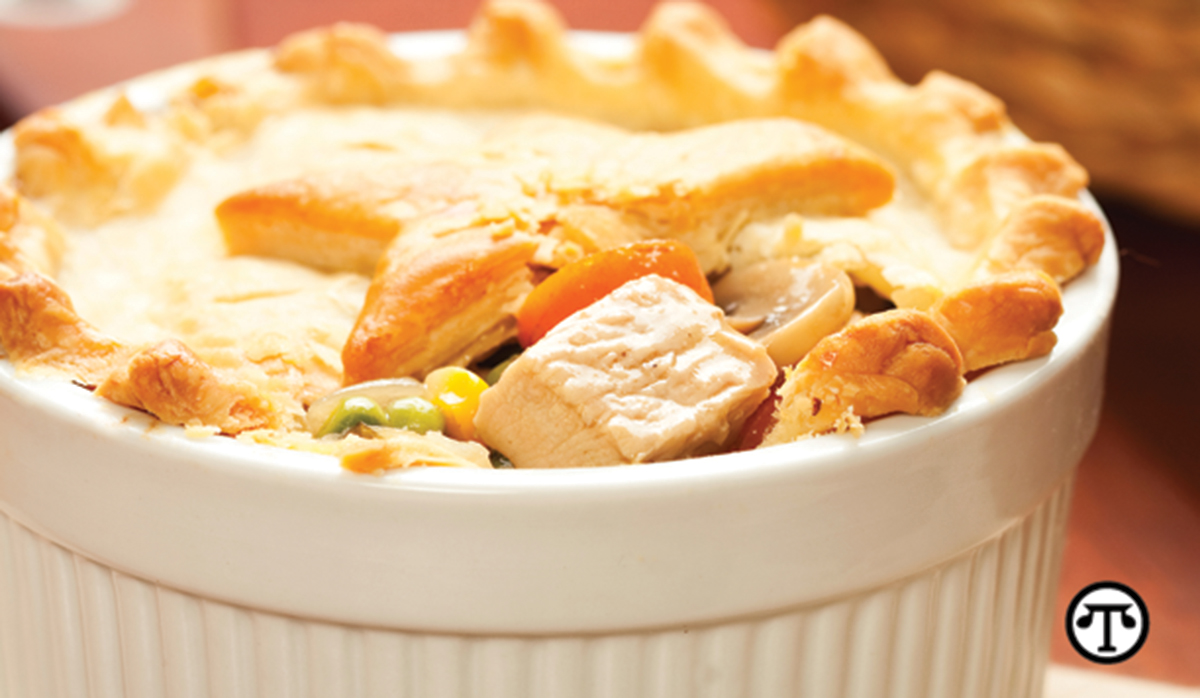 (NAPS)—More, more, more! While the holiday season should beckon a spirit of joy, it can become stressful with increased demands on our time and money. But holiday traditions don't have to exhaust our energy and financial resources. Sometimes, less is more. The experts at Grocery Outlet Bargain Market can help you trim time and money spending, so you can focus on what's more important.
Tips For Saving Time
Prioritize your commitments. The festivities are endless, but an overcommitted holiday calendar can bring out the Scrooge in anyone. Make a list of the holiday traditions that are most important to you and your family. Then cut the list in half and focus on the traditions that make you happy.
Limit shopping time. Forget those aimless shopping excursions and schedule only one day to complete all your holiday gift shopping. Make a list and stick to one theme for all gifts to make it easier to choose. For example, everyone on your list gets a book, or a game, or a specialty food item.
Make hostess duties easier. The experts at Grocery Outlet Bargain Market suggest asking your guests to contribute an appetizer, side dish or dessert to the big meal. You can focus on the turkey or ham and spend less time in the kitchen. To avoid last-minute hostess stress, set your table two days before with a non-perishable centerpiece. Include empty serving dishes and utensils, labeled according to intended foods, so your helpers can assemble the feast.
Tips For Saving Money
Give gifts from the heart. Reduce your gift budget with homemade treats and gifts of your time. Consider framed photos from your digital archives, children's artwork for grandparents, homemade cookies, or a coupon for petsitting.
Start early. The earlier you start shopping, the more you can take advantage of sales and the less inclined you'll be to overspend out of desperation.
Shop smart. Take inventory and shop your cupboards before you buy anything. Then, shop discount retailers first, such as Grocery Outlet, where you can find brand-name items for 40–70 percent less. Find the location nearest you at groceryoutlet.com.
Utilize social media. Take advantage of offers on social media sites. For example, followers of Grocery Outlet's Facebook page (https://www.facebook.com/GroceryOutletInc) get shopping tips and notice of sales not found elsewhere.
Utilize leftovers. Save money and time by planning meals that make the most of leftovers, such as the following recipe.
Turkey Pot Pies
Serves 6
INGREDIENTS
1/4 cup butter
1 large onion, diced
3 carrots, chopped, about 1 cup
1/2 cup flour
2 cups turkey or chicken broth
1 cup milk
2 cups leftover turkey, diced
1 cup frozen peas
6 biscuits, 1 package ready-to-bake biscuits
DIRECTIONS
Preheat the oven to 400° F. In a large heavy skillet or saucepan, melt the butter over medium heat. Add the onion and carrots, and cook until soft and golden. Sprinkle in the flour and cook for an additional minute, then whisk in the stock vigorously to avoid any lumps. Whisk in the milk and bring to a simmer, then turn the heat to low and cook until thick but still saucy, stirring often, for 5–10 minutes. Stir in the turkey and peas, then season to taste with salt and pepper.
Arrange six ramekins on a baking sheet. Spoon the filling into the ramekins. Roll out the biscuits to fit the top of the pot pies and cover each rame­kin. Bake until the crust is golden and the filling is bubbling, about 20 minutes.
You can save time and money by planning meals that make the most of leftovers, such as this Turkey Pot Pie.
---
---