Holiday Dining Gets Fresh Flavor with New Uses for Seasonal Ingredients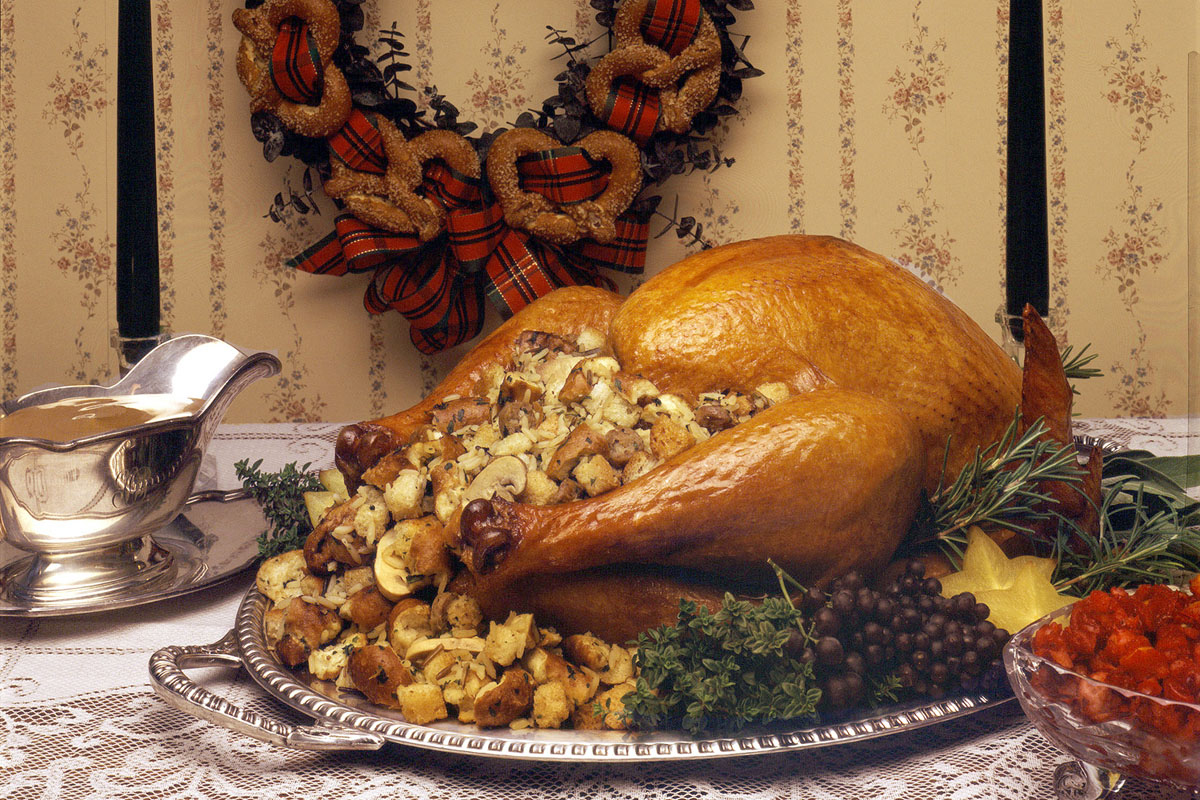 (BPT) – – When the weather cools, do your cravings turn toward peppermint? Or perhaps the approaching holidays are priming your palate for pumpkin and gingerbread. Some flavors and ingredients just seem to go naturally with the season. While time-honored culinary traditions will always have a place in our seasonal celebrations, mix things up this year by using familiar ingredients in non-traditional ways.
From snack foods to main dishes, a variety of ingredients can lend themselves to culinary exploration this holiday season. Here are a few ideas to help you get creative with well-loved traditional ingredients:
Not just for snacking
Sure, you've heard of replacing bread crumbs with crumbled crackers in holiday recipes, but did you know pretzels can punch up a variety of seasonal dishes? From pumpkin muffins that get a savory spike from Snyder's of Hanover Sourdough Pretzels to savory turkey stuffing, pretzels can add flavor and interest far beyond the snack bowl. Pretzels make a great ingredient not only for their familiar, appealing flavor, but also because they're naturally low in fat and calories. Snyder's offers more than three dozen shapes and flavors, convenient 100-calorie packs, lower sodium content, and even gluten-free options. You can find a plethora of ideas and recipes online at www.snydersofhanover.com.
Sprouting creativity
Few foods shout 'fall' and 'holidays' as clearly as pumpkin. Whether perched on your front step as a jack o' lantern or gracing your holiday buffet in pies and muffins, pumpkin is a quintessential ingredient of the season. But when it comes time to incorporate pumpkin in your holiday meal-planning, it pays to look beyond the pie plate. Pumpkin can serve as a basis for appetizers, sides and main dishes. From soups to pasta, casseroles to omelets, pumpkin is a nutrient-rich, flavorful ingredient.
Cavorting with candy
Candy corn to candy canes, candy treats make the final months of the year that much sweeter. Peppermint is, of course, to the holidays as elves are to Santa, but don't imagine that this versatile mint flavoring is only appropriate in candies and pricey coffee shop mochas. Paired with garlic, fresh peppermint leaves add zing to pastas. Mystified as to what to do with leftover Halloween candy corn or candy pumpkins? Try adding them to your s'mores. What would holiday baking be without chocolate? But Americans' second-favorite flavor can also pop up in main dishes, like chili, sloppy joes, chicken and salmon.
Sweet harvest time
Apples are a favorite fall harvest fruit, and what better way to make them the start of fall celebrations than by putting some on a stick and dipping them in caramel? Yet neither ingredient – apples or caramel – need be limited to the realm of sticky treats. In addition to apple pie, popovers and cake, you may have experienced apple in stuffing. Yet apples play well with a host of other flavors, including main dish staples of the holidays, like turkey, pork, chicken and even beef. Caramelization as a cooking process turns veggies like carrots and sweet potatoes into yummy side dishes. But caramel can also enhance main dishes, like pork chops, cod or chicken.
Thanks to the Internet, it's easier than ever to find fresh, unconventional ways to use favorite holiday flavors and ingredients. Try this savory recipe from Snyder's of Hanover for Pretzel Stuffing:
Pretzel Stuffing
INGREDIENTS
1 6-ounce package of long grain or wild rice, prepared according to package directions
8 ounces sliced fresh mushrooms, sauteed
1 medium onion, chopped and sauteed
1 12-ounce package link sausage, browned and cut into 1/4-inch pieces
2 cups Snyder's of Hanover Hard Sourdough Pretzels, broken into 1/2-inch pieces, crumbs removed
4 cups stuffing croutons, seasoned or unseasoned
1 cup chicken broth, added to out-of-bird stuffing only
Salt, pepper and sage to taste
DIRECTIONS
Combine all ingredients in a very large bowl and fill chicken or turkey cavity. Place remaining stuffing in a casserole dish, add chicken broth and baste with pan drippings or chicken broth. Cover with foil and place in oven for one hour. Remove cover 10 to 15 minutes before end of cooking time to create crispy texture.
---
---