Seven Days, Seven Ways to Put a New Spin on Potatoes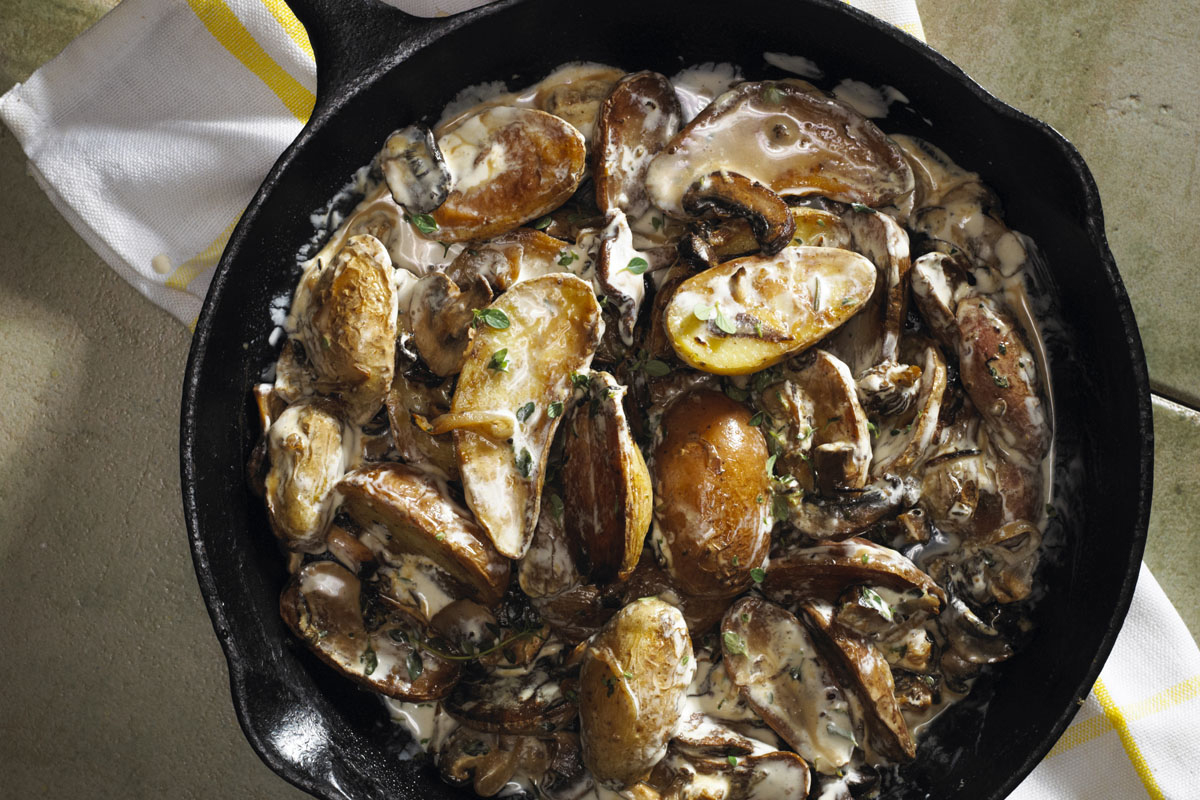 (ARA) – Few things say "fall" like the crispness in the air, the bright colors of changing leaves and the warm, comforting foods that come with the season's harvest. While the classic recipes that you rely on year after year will always have a place on your menus, simple twists on a beloved vegetable will keep everyone clamoring for a prime spot at the dinner table.
Seven unique potato types mean you can try a new one every day of the week for a fun and varied menu plan. Not only that, potatoes are a healthy addition to your menu. At just 110 calories per serving, they're packed with essential vitamins and minerals and are a good source of potassium. A medium-size (5.3 ounce) skin-on potato has almost half your daily value of vitamin C, and no fat, sodium or cholesterol.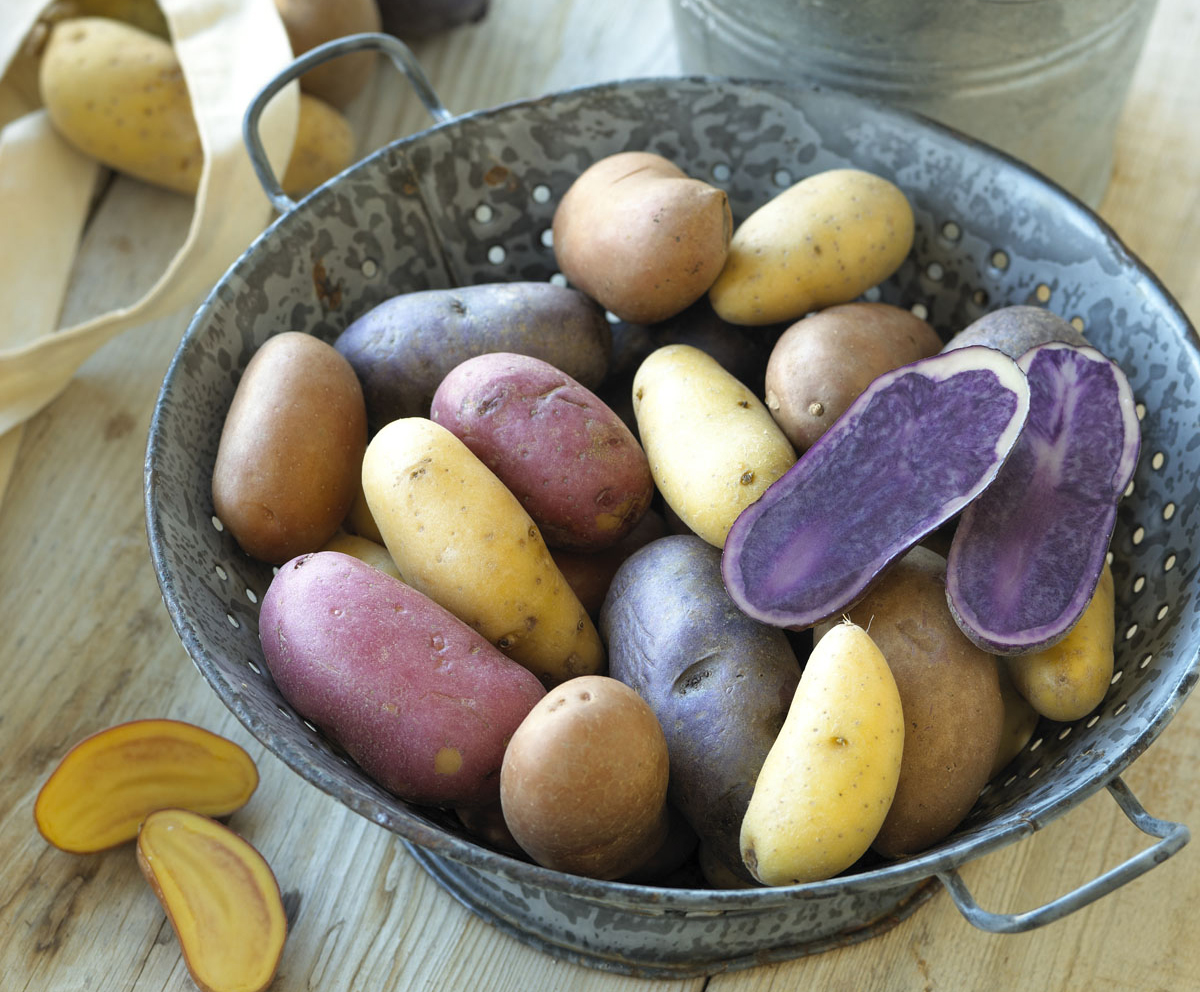 Try these recipes from www.potatogoodness.com to give your family new ways to enjoy a perennial favorite.
Yellow potatoes – These buttery delights have smooth, golden flesh under a thin golden skin. They're dense enough to stand up to grilling, and using that method will give you crispy skins and a hint of sweet, caramelized flavor. Recipe to try: Grilled Potato Planks.
White potatoes – Varieties with light tan skin and creamy white flesh are a great choice for making classic mashed potatoes. Because their flesh is dense, it becomes thick and rich when mashed. Because the skin is thin, there's no need to peel before mashing. Spice up your favorite mashed dish with new flavor additions. Recipe to try: Chipotle Mashed Potatoes.
Russet potatoes – They've likely been a fixture on the dinner table since you were young, but russets have more to offer than just the basics. Indeed, they're great for baking, because their flesh comes out light and fluffy, and the skin stays tasty and crisp. Recipe to try: Baked Potato Nachos.
Petite potatoes – Kids love the mix of colors and adults love them for their concentrated flavor and quick cooking times. Prep is simple for potato salads – cook whole and unpeeled potatoes your preferred method until they're fork-tender, toss with your favorite potato salad ingredients, and you'll have a dish that tastes as good as it looks. Recipe to try: Red, White and Blue Potato Salad.
Purples – The vibrantly colored skin and flesh of these potatoes look like something out of your child's favorite fantasy book, but they're a healthy, delicious choice for everyday meals. They hold their shape well with cooking and their nutty flavor is a unique addition to salads or other side dishes. Recipe to try: Blackened Blue Potato Salad.
Reds – Preparing roasted meals is much more appealing in fall's cool temperatures, and red potatoes are ideal for that cooking method. They stay moist and flavorful even after roasting. They retain their color, making a visually appealing addition to your table. Recipe to try: Roasted Pesto Potato Salad.
Fingerlings – Small and slender, these are popular on the menus of gourmet restaurants throughout the country. A secret – they're easy to cook at home, too. They come in a range of colors and have a firm texture that's great for pan frying, which brings out their natural nutty or buttery tastes. Recipe to try: Pan Fried Fingerlings with Wild Mushroom Sauce.
Fingerling potatoes and wild mushrooms mixed together with spices in a creamy sauce make this an interesting side dish.
Pan Fried Fingerling Potatoes with Wild Mushroom Sauce
Prep Time: 10 min
Cook Time: 50 min
Potato Type: Fingerling
Cuisine: American
Serves: 1
Prep Method: Pan Fried
Ingredients:
2 tablespoons butter
1 1/2 pounds fingerling potatoes (any shape, size and color), halved lengthwise
2 cups sliced mixed wild mushrooms (such as small portabella, crimini or shitake)
2 cloves garlic, minced
1 large shallot, thinly sliced
1 cup chicken broth*
1/4 cup chopped dried mixed wild mushrooms (1/2 of a 1-oz. package)
2 teaspoons Dijon mustard
3/4 teaspoon herbs de Provence
1/2 cup crème fraiche or heavy cream
Freshly ground pepper to taste
Chopped fresh thyme
Preparation:
Melt butter in a large skillet over medium heat. Add fingerling potatoes; cook, stirring occasionally, for 30 minutes or until potatoes are tender. (Tenting with foil will speed up cooking.)
Stir in fresh mushrooms, garlic and shallot; cook for 10 minutes more.
Add broth, dried mushrooms, mustard and herbs; cook over high heat for 5 minutes or until most of the broth has cooked off.
Stir in crème fraiche and cook for 5 minutes more. Season with pepper and fresh thyme.
Variations
If requiring a gluten-free recipe, check the label of the indicated (*) recipe ingredients to ensure they are gluten-free. May also substitute vegetable stock for the indicated (*) recipe ingredients to make this dish vegetarian.
Visit www.potatogoodness.com and www.facebook.com/PotatoesTatersAndSpuds to see more healthy potato recipes and how-to videos for inspiration.
---
---