The Secret About Tuna-Why Dietitians Love It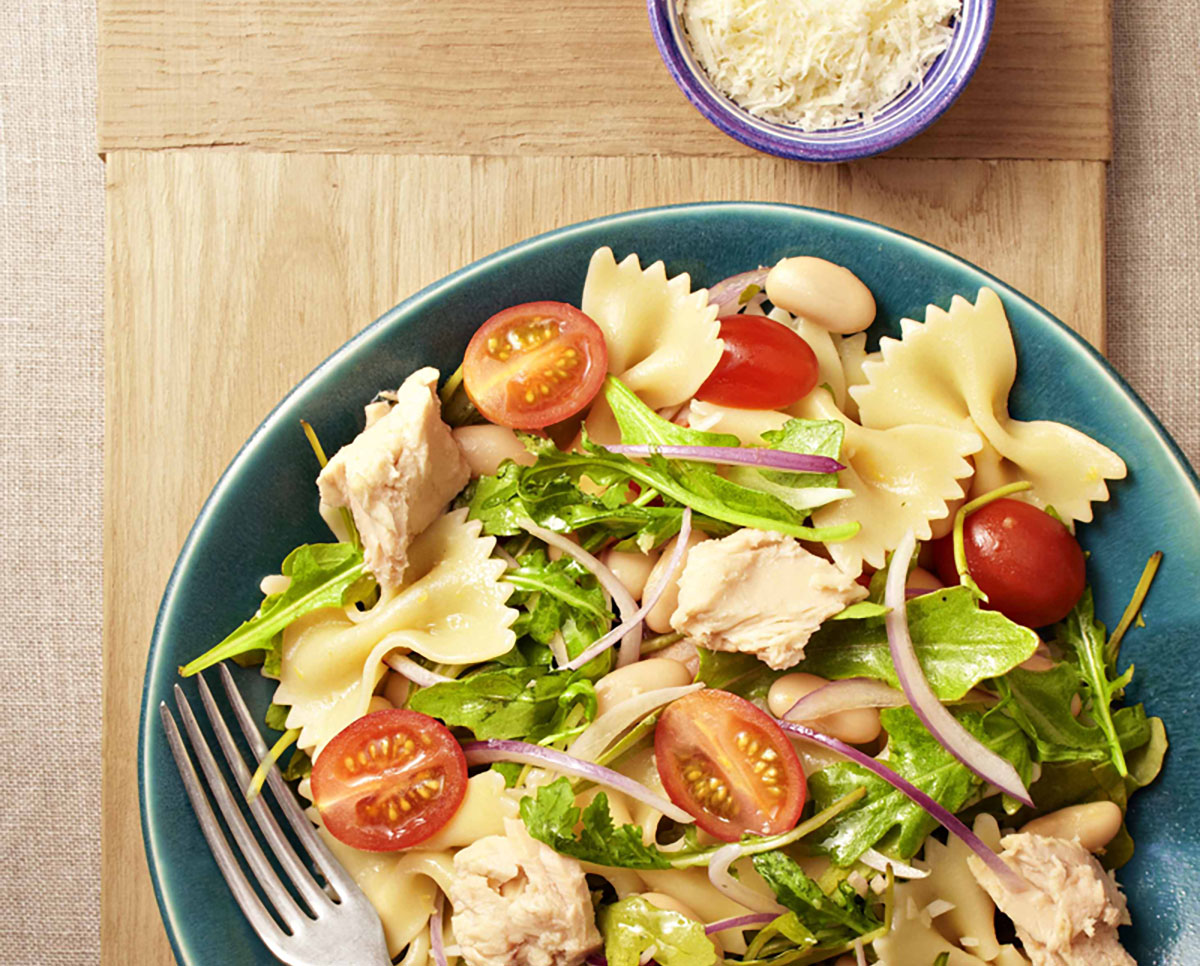 (NewsUSA) – Do you know how good omega-3 fatty acids are for you? Among other benefits, omega-3s help reduce the risk of heart disease and may support your memory as you age. The American Heart Association actually suggests people eat fish rich in omega-3s — including tuna and salmon — at least twice a week.
Tuna is known as a slimming super food. It's also full of lean protein and nutrients, such as selenium, vitamin D, niacin and B12.
"The 'slimming secret' is its protein content," says registered dietitian Dawn Jackson Blatner, who contributes to Fitness Magazine. "Tuna is a lean protein and an excellent source of omega-3 fatty acids. Protein helps you feel full, and preliminary research suggests that omega-3s may decrease the amount of fat your body stores."
Blatner recommends controlling portion sizes with StarKist's line of single-serve tuna pouches. "A 3-ounce portion of tuna in water has less than 100 calories and provides 16 grams of protein and about 100 percent of your daily value of omega-3s," adds Blatner.
For another way to incorporate the nutrient-rich fish into your diet, try this tuna pasta salad recipe.
LEMONY PASTA SALAD
Adapted for StarKist by Fitness Magazine
Preparation: 15 minutes | Cook: 10 minutes | Number of servings: 4
INGREDIENTS
5 ounces farfalle
3 (2.6 oz) pouches StarKist Flavor Fresh Pouch Albacore White Tuna
3 tablespoons extra-virgin olive oil
1 teaspoon finely grated lemon zest, heaping
1/4 cup fresh lemon juice
1 teaspoon minced garlic
1/2 teaspoon Dijon mustard
1/2 teaspoon sugar
1/2 teaspoon salt
1/4 teaspoon black pepper
1 15-ounce can cannellini beans, rinsed and drained
1 cup grape tomatoes, halved
2 cups baby arugula
1/2 small red onion, thinly sliced
4 teaspoons grated Parmesan
DIRECTIONS
Cook farfalle according to package directions. Drain, rinse under cold water and drain again.
Drain tuna and transfer to a small bowl. Break into rough chunks, drizzle with 1 tablespoon oil and toss gently.
In a large bowl, whisk together lemon zest and juice, remaining oil, garlic, mustard, sugar, salt and pepper.
Add farfalle, beans, tomatoes, arugula and onion to bowl; toss well to combine. Add tuna; toss gently. Top each serving with 1 teaspoon Parmesan.
Check out StarKist on Pinterest for more delicious summer recipes.
---
---