Go for Satisfying Summer Greens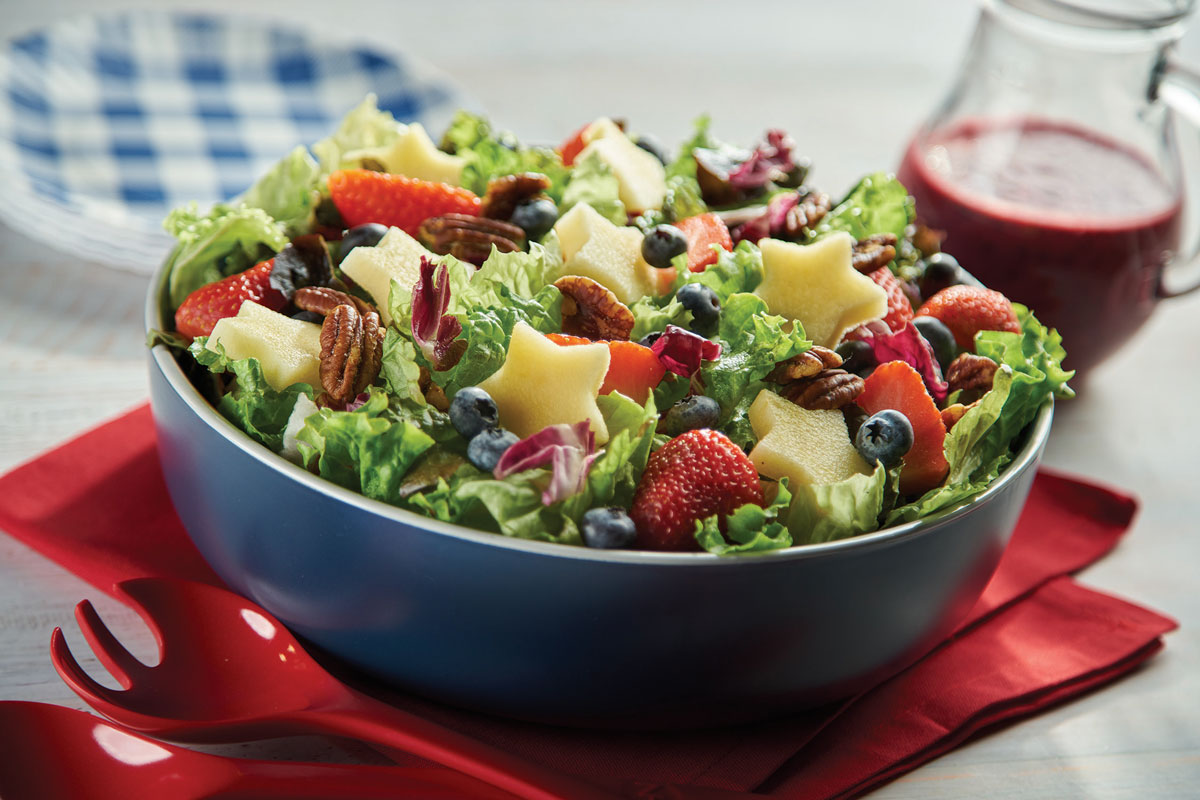 (Family Features) Many summer meals start with a simple yet satisfying appetizer: salad. This year, make sure you set the table with a bright, delightful bowl of greens that sets the tone for an enjoyable and festive meal with loved ones.
This Apple, Strawberry, Blueberry Salad calls for an array of fruits, including a homemade blueberry dressing, paired with Fresh Express 5-Lettuce Mix for a fresh and flavorful base with pecan halves to add crunch. The salads are thoroughly washed, rinsed and gently dried then sealed in Keep-Crisp bags to maintain freshness.
Find more salad inspiration at freshexpress.com.
Apple, Strawberry, Blueberry Salad
Total Time: 30 minutes
Servings: 6
Blueberry Dressing:
2 cups fresh blueberries
1/4 cup balsamic vinegar
2 tablespoons honey
1 tablespoon lemon juice
1/2 cup olive oil
salt, to taste
pepper, to taste
Salad:
2 large apples
2 packages (6 ounces each) Fresh Express 5-Lettuce Mix
1 pint strawberries, cut in half
1 pint blueberries
1/2 cup pecan halves, toasted
blueberry dressing
To make blueberry dressing: In blender, process blueberries, balsamic vinegar, honey, lemon juice, olive oil and salt and pepper, to taste, until smooth. Set aside.
To prepare salad: Cut apples into 1/4-inch thick slices. Using 1-1/2-inch diameter star-shaped cutter, cut apple slices into stars.
Place lettuce mix in large bowl; add apples, strawberries and blueberries. Sprinkle with pecans. Before serving, drizzle each salad with blueberry dressing.
---
---